NOW AVAILABLE FOR DOWNLOAD
Got questions about Award wages and not sure who to ask? Help is here.

UWU has created this Expert Guide to help union members find out if the 2023 Award wage increase applies to you – and what your new pay rate should be.
Close to three million workers will get a pay rise of 5.75 percent from 1 July 2023 after union members waged a powerul campaign to increase award wages. The minimum wage will increase by 8.6 percent.
This Expert Guide is FREE for UWU members. If you're not a member, you can join here.
Get practical advice on what to do if you haven't received your Award wage increase, how to get union assistance to be paid correctly and how to win back any unpaid wages.
The guide is available NOW to UWU members – simply enter your details in this form and you will be sent a copy.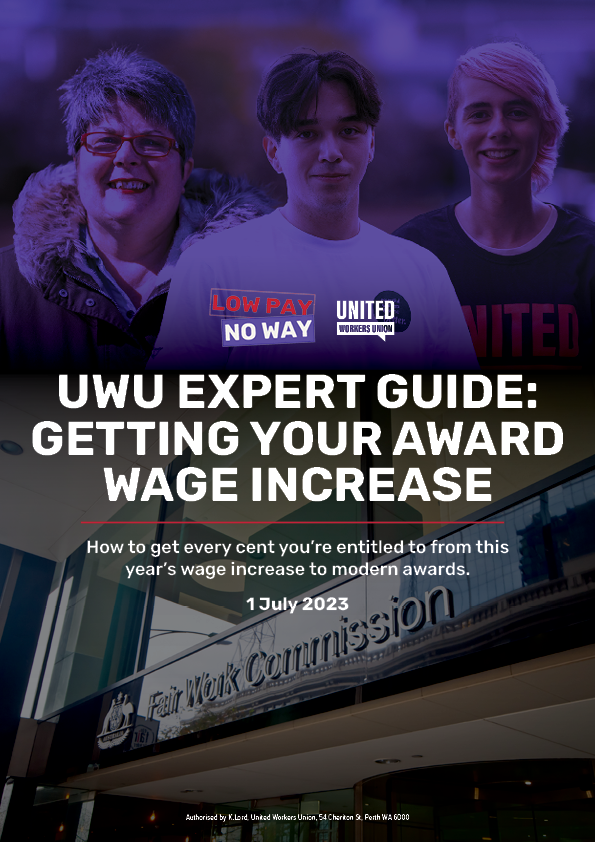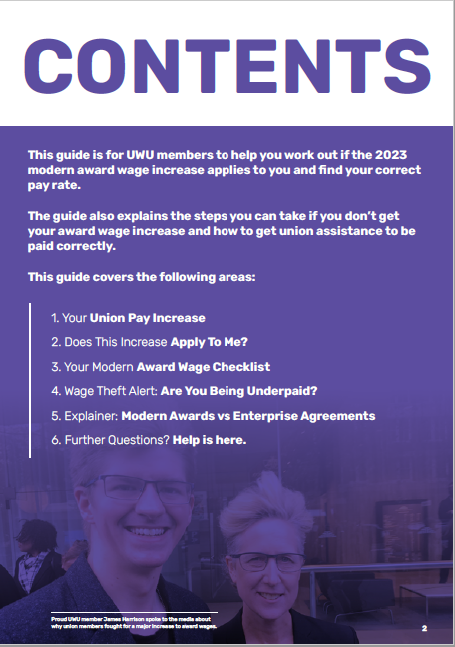 Order your copy here! FREE for UWU members and ready to download now.