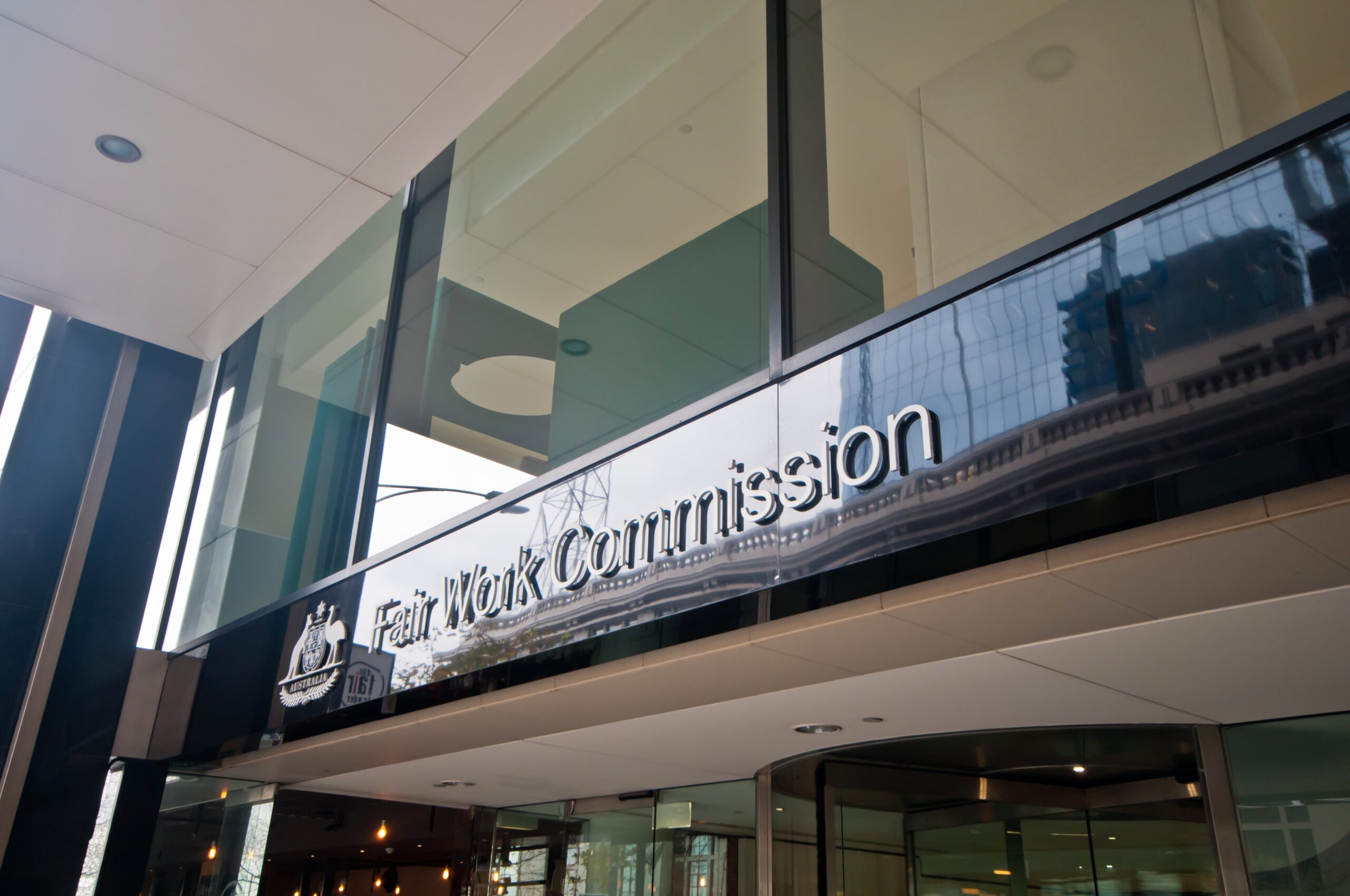 What you need to know about Award wage increases.
If you've ever looked into your employment contract, it may tell you that you're covered under an industry or occupation award. An award is a legal document that outlines the minimum pay rates for around 100 industries.
One in four workers, that's about 3 million people, are on award wages, so how they're worked out is pretty important. Here, we outline how award wages work and how unions fight to increase them each year.
What is the minimum wage?
Everyone working in Australia is entitled to a minimum wage. This pay rate is set by the Fair Work Commission and it's the lowest rate a person should receive (not including people who are on apprentice and trainee rates, junior pay rates or employees with disability rates). As of 1 July 2022, the national minimum wage is $21.38 per hour or $812.60 per week. 
According to former Assistant Secretary of the Australian Council of Trade Unions, Tim Lyons, the purpose of a minimum wage was ensuring a worker wouldn't live in poverty.  
"We had the world's first minimum wage in 1907. It was terribly sexist, but it was of its time and it said a man may work full time and look after his family in frugal comfort," he explained.  
How things have changed.  
"The reality is, if you're anywhere near minimum wage in Australia, you're on the bones of your arse. And if you have dependents almost regardless of where you sit in the tax system…you're going to be in pretty diabolical trouble," he said.  
How does the minimum wage relate to award wages?
Less than 2% of Australians work for minimum wage. However, according to the National President of the United Workers Union, Jo Schofield, this is growing.  
"The overall number of workers in the economy who rely on the minimum wage has increased over recent years – meaning more and more workers are working for the bare minimum standard of wages and conditions which are set in an award," she explained.  
The minimum wage is also the basis for award wages. An employee who is covered by an award or registered agreement must receive a minimum pay rate. This must be higher than the national minimum wage.  
Awards are set out by industry and there are over 100 awards, with industries ranging from Aged Care to Hospitality to Cleaning. Have a look at the pay guide for your industry on the Fair Work Ombudsman Website.   
Award rates are also the basis for millions of workers on enterprise agreements.  
So how do wages increase?
So we all know that the cost of living is increasing and inflation is at record highs. Surely award wages should just automatically go up to match it, right? Well, not exactly.
Every year, the Fair Work Commission looks at the minimum wage and considers whether it should go up. They ask for submissions from unions, government and industry groups to put their cases forward. According to Tim, it's like a mini court case every year.
"What it involves is essentially an argument between the trade unions with a very limited number of allies, largely the welfare sector, against everybody else about trying to increase minimum wage.
"A small team of lawyers and economists write basically a PhD thesis about the Australian economy in the space of three months, then have an argument in open court about what the economics mean," he explained. 
What are the arguments against a minimum wage rise?
In 2022, trade unions and the newly-elected Federal Labor Government argued for a rise of over five percent, but most employer groups wanted to freeze award wages.
"Their arguments are normally that if the minimum wage increases, there will be a massive increase in unemployment. It's never happened.
"They've said it would cause 'cost push inflation', so employers would pass on increased wages cost to consumers. It's never happened.
"If you increase the minimum wage by 50%, you would see a consumer effect. But if you're talking about increasing the minimum wage by 7 or 8%, you won't see anything," Tim explained.
"The arguments are hilarious because they're the same every year. Famously, one year, the head of one of the major employer groups got caught out simply changing the dates on each submission from the previous year and putting it back in again. They don't even try," Tim said.
What can we do?
In 2022, unions won a 5.2% increase in the minimum wage and workers finally saw some relief after some very tough years. Since then, of course, the cost of living has skyrocketed. But at the time, it was an important win and helped demonstrate that when workers unite as a powerful movement we can move the dial in our favour.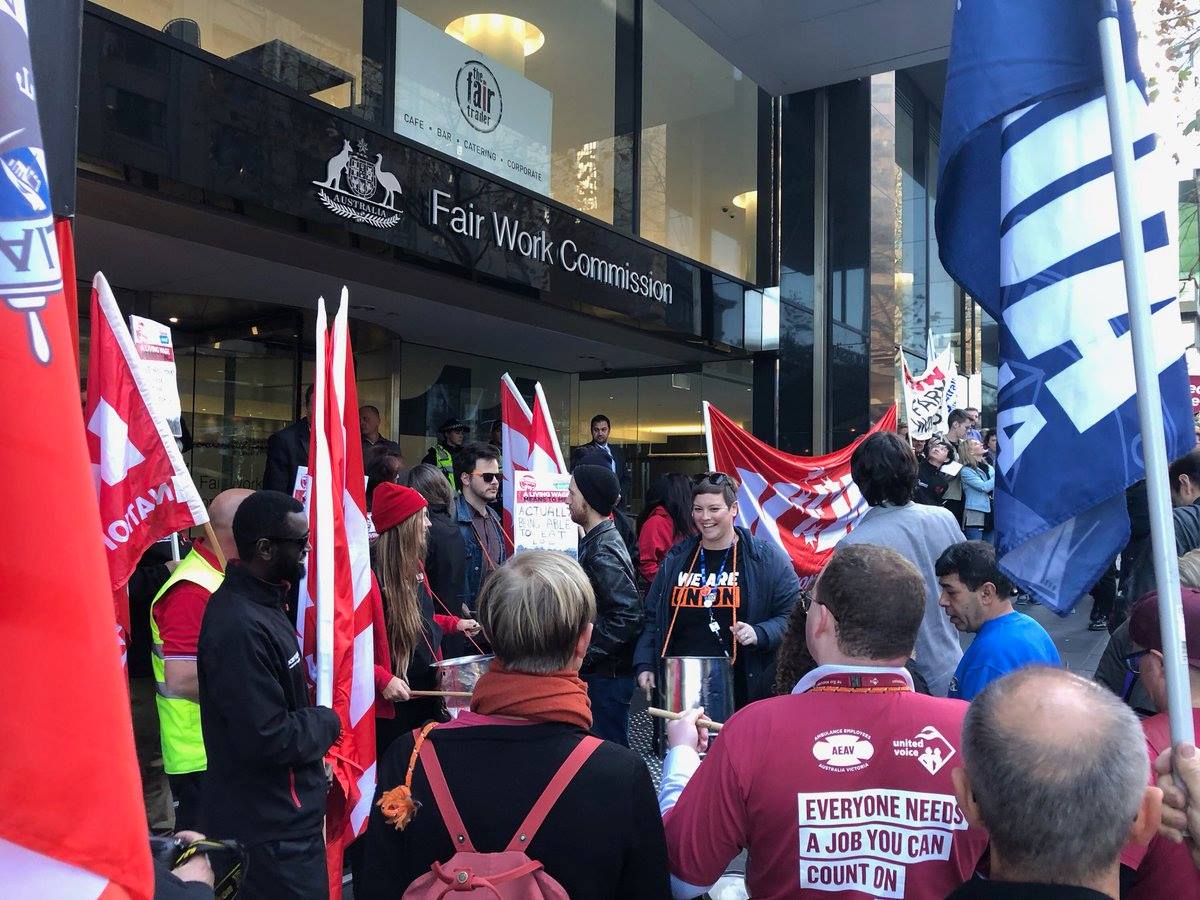 Workers in Australia face a steep climb before our minimum wage returns to providing a decent living wage. And it will take a big push from workers and unions to turn that around. But the United Workers Union is up for that challenge, and we are ready to fight hard.
But there is something you can do. Unions compile hundreds of pages of expert evidence every year and present it to the Fair Work Commission to show why we need a solid increase in wages.
Our voice grows louder and stronger with the Commissioners when more of us are standing together and unions can say we speak for millions of workers. In this game, numbers really do matter. If you're not a member, it's definitely time to join.
Our stories matter too, because they are really powerful. That's why we ask members to have direct input into our submission to the Fair Work Commission on how much award wages should increase by. When we can put a face to the damage that low pay does to people's lives, it is so much harder to ignore than a simple graph or statistic.
We are stronger together. Join with us as we fight for better pay and a better future for every worker in Australia.
Are you ready to get involved? Find out more about joining your union and let's win the fight for better pay.