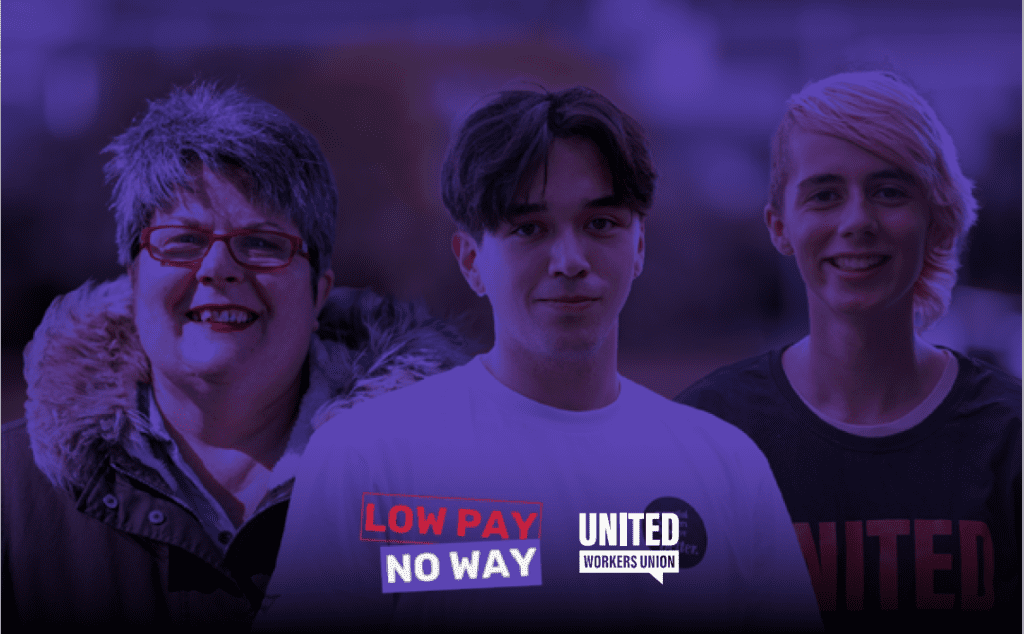 This blog post explains how to get EVERY CENT you're entitled to from the 2023 minimum and award wage increase.  
On 2 June, the Fair Work Commission announced the pay rise – it was the largest increase to award wages since 1983.  
This increase is an important win by union members who are fighting to increase wages across the workforce as workers everywhere continue to face enormous cost of living pressures.  
United Workers Union members can be really proud of our role – we took part in more than 10,000 different actions between March and June to push the Fair Work Commission for a major increase. Union members built Australia's award wage system, and we will never stop fighting to make it better and fairer for all workers.
The new award wage rates commenced on the first full pay cycle after 1 July 2023.

YOUR MODERN AWARD WAGE CHECKLIST 
 When modern award wages increase, there are a few things on your pay slip that should change.  
Minimum hourly rate. This is the rate you receive for ordinary hours of work. The rate is based on your classification level in the award and increases when a wage rise is awarded.
Overtime rates. Overtime rates are calculated based on your minimum hourly rate, so if your minimum hourly rate increases, your overtime rates will also increase.
Penalty rates. Penalty rates are paid for working on nights and early mornings, weekends and public holidays. If your minimum hourly rate increases, your penalty rates will also increase.
Allowances. Rates paid for allowances also increase when modern award wages increase.
Superannuation. When award wages increase, employer contributions to your superannuation account should increase too. This is because the Superannuation Guarantee is calculated as a percentage of your ordinary time earnings. Note that the percentage rate that employers must contribute to your superannuation account increases to 11% on 1 July 2023, 11.5% on 1 July 2024 and 12% on 1 July 2025.
TIP: Check your pay slip carefully after an award wage increase to make sure that you are paid correctly on your minimum hourly rate, any overtime or penalty rates and super contributions. You can check your employer has paid your super by logging into your superannuation account. 
WAGE THEFT ALERT
If you aren't being paid the correct rates, this could constitute wage theft. 
Wage theft is the underpayment or non-payment of wages to an employee. Wage theft can occur in a variety of ways, including: 
Paying hourly rates below the modern award minimum rates, below the rates in an applicable enterprise agreement, or below the national minimum wage

 

Misclassifying workers on a lesser pay rate

 

Failing to pay overtime or penalty rates, allowances or other loadings

 

Making unlawful cash deductions from wages

 

Enforcing illegal cash-back schemes

 

Not receiving superannuation, or the wrong amount of superannuation

 

Not accruing leave entitlements like personal/carer's leave or annual leave

 

Receiving a flat rate for all hours worked, which doesn't properly compensate for other entitlements that would otherwise apply

 

Not being paid for attending training at the direction of your employer

 

Working excessive hours on a salary

 
Wage theft is a serious problem that can have a significant impact on workers. It can lead to stress, anxiety and make it difficult for you to make ends meet and save for your future.  
Union members have fought hard to expose wage theft across the workforce and have won new laws in some states to criminalise wage theft, with Federal laws expected soon. 
If you believe that you've had wages stolen, or notice discrepancies in your pay, here are some things you can do: 
TIP: By law, you have up to six years to win back stolen wages from current and previous employers. UWU can help you with your claim, even if you don't have access to your pay records. 
Got more questions? Grab our Expert Guide To Award Wages. FREE to UWU members!